It's finally here and it's AMAZING!
Where Women Create's sister publication ...
I browsed through it in November, but finally had a chance to read it cover-to-cover yesterday. Now first I must confess ... I am NOT a foodie nor am I a great (or even mediocre) cook, but I
The pictures are amazing, the featured women ... Amazing,
the whole concept ... AMAZING!!!!!
So I probably can't say AMAZING again in this post, but my friend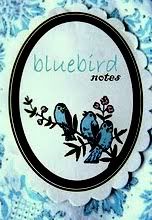 Has a feature in this issue that you don't want to miss!
(Whoops ... Couldn't help it!)
So in honor of the official launch on Friday, I'm going to giveaway a copy of the premier issue!
(click for a bigger image)
Now for those who love Where Women Create, you know that our premier issue sold out very quickly and will not be reprinted. If you want a copy of this issue of Where Women Cook you better act quickly. It's sure to sell out. What better way to get it than to win it! Heck, I'll even throw in the official tote bag from The Creative Connection!
So what do you need to do to be entered?
Just leave me a comment. For an additional entry, follow me ... Thats it!
I'll close the comments on

December 16th

at Midnight (MST) and announce the winner the following day.
Oh, and don't forget to enter the giveaways over on
the big celebration ends on Friday the 17th, so HURRY!!!!!
For more information on Where Women Cook, please visit: